Lynchburg Fence & Railing:

solutions YOU can count on
Calculate total distance of fencing needed:
Go to: https://www.google.com/maps
1. In the Search area- type address of fence location.
2. Select correct location.
3. Click + button (lower rt. corner) to zoom into property.
4. Right Click on the red location icon.
5. On drop down menu select "Measure Distance"
6. Click on map to add your fence path (drag buton icon to correct start position).
7. When complete - total distance will be displayed
Tutorial for fence calculation: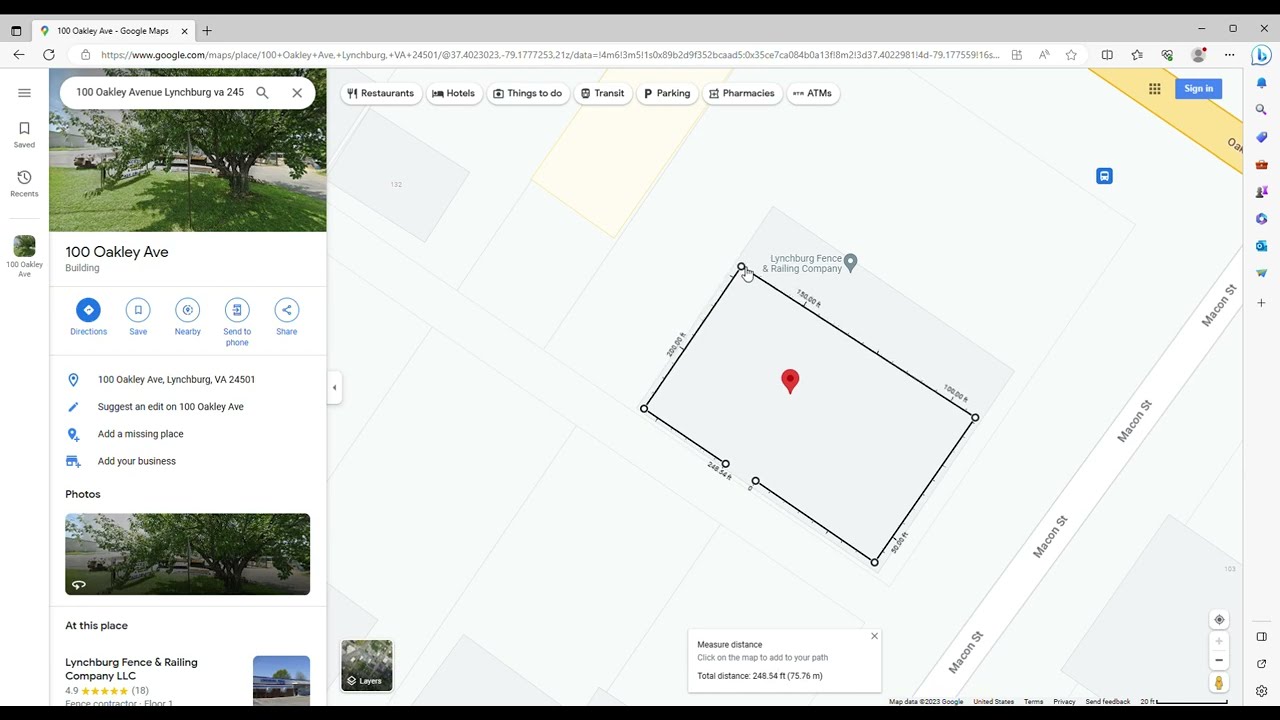 100 Oakley Ave Lynchburg VA 24501 US
Monday to Thursday 8 to 5
Friday 8 to 4:30